Get The Life You Deserve
TAKING CHIROPRACTIC CARE TO THE NEXT LEVEL
Our team at Discover Chiropractic: Ronald Bellistri, DC is here to help you reach your goals.
Get the life you deserve
Taking Chiropractic Care To The Next Level
Our team at Discover Chiropractic: Ronald Bellistri, DC is here to help you reach your goals.
Precise Chiropractic Care
With a Gentle Touch
Welcome to Discover Chiropractic, office of Dr. Ron Bellistri (Dr. B), located in the city of Morgan Hill, in the heart of the South Bay (also VERY conveniently located for Gilroy and Hollister residents). Chiropractic is one of the most amazing healthcare professions, but very few people understand what it's all about. This article is here to help you gain a basic understanding of how our Morgan Hill chiropractor can help you and your family.
Discover Chiropractic is located in downtown Morgan Hill in the Granary Building. The address is 17500 Depot Street Suite 140. We are conveniently located right off HWY 101. Coming South you can take the Cochrane Road exit. Coming North you can take the East Dunne exit. We are between First Street and Second Street off of East Main Street. The Parking lot is located directly across the street. We are in the same building as Odeum restaurant (down the hallway), and right next door to Bike Therapy and the Running Shop and Hops. As you enter the building we are on the first floor, Suite 140, straight ahead to the right of the stairwell. Dr. B has been in practice for over 24 years and is known as one of the best Chiropractors in the Morgan Hill / Gilroy region as well as the South Bay Area. Look forward to seeing you soon!
Discover Chiropractic: Ronald Bellistri, DC
Chiropractor Morgan Hill CA
Common Symptoms
WE CARE FOR
Dr. B works with many types of health and pain-related problems. This has led to the distinguished honor of being a top-rated Morgan Hill Chiropractor. For example, we see patients on a daily basis with lower and upper back pain, neck pain, headaches, migraines, arm pain, and leg pain. With phenomenal results! We also work with auto accidents, personal injuries, sports injuries and offer relief from knee, ankle, foot, shoulder, elbow, wrist and hand pains/numbness. Dr. B has also helped many people with a wide variety of organ system issues including asthma, colic, ear infections, hypertension, skin issues, and sinus problems.
In fact, just as nerves affect all parts of the body, a pinched nerve can cause pain or dysfunction in any part of the body. Our mission is to find and correct the underlying cause of your symptoms. Our goal is to offer excellent care and achieve results as quickly as possible. "This is why being a chiropractor in Morgan Hill is a dream come true for me." - Dr. B
What Sets Us Apart
From Other Offices
Are you looking for a Top-Rated Chiropractor in Morgan Hill? We know that choosing a health care provider is a big decision. At Discover Chiropractic in Morgan Hill, Ca, Dr. Bellistri prides himself in getting to know all his patients on a personal level. In our office, you are the star of the show! We use a combination of technique, technology, and touch to determine how we can best help reboot and restore your body's ability to heal and adapt. At Discover Chiropractic our goal is for you to experience life the way you want to experience it. Our patients rave about their very gentle chiropractic adjustments. We have many reviews and patient testimonials over the past 23 years, where patients mention their experiences at Discover Chiropractic are "both healing and relaxing". We are here at Discover Chiropractic to help as many families as possible in Morgan Hill, Gilroy, and the South Bay. We would love for you to join our family at Discover Chiropractic in Morgan Hill, Ca. It's not about our goals; it's all about you. Whether you want to get through the workday pain-free, increase overall health and wellness or climb a mountain, we're here to support you with the care you want.
Common Chiropractic
Misconceptions
One of the biggest misconceptions about chiropractic in Morgan Hill, Ca is that it can only help resolve pain. Chiropractic does great with getting people back to their lives pain-free. We do that by removing nerve irritation from the spine. Nerves have MANY jobs to do. They tell your muscles to contract....your heart to pump.... your intestines to digest food.....and thousands of other things. In fact, pain transmission constitutes only 10% of the role of nerves.
Most people in Morgan Hill are unaware of this. This means that if you're experiencing pain, nerve interference (subluxation) has likely been occurring for days, weeks, or longer, even years. If you are in Morgan Hill, Gilroy, Hollister, South San Jose, please give us a call and take advantage of our new patient special offer.
Common Concerns, Conditions, and Issues
Help Your Family Experience Incredible Health.
HOW TO CHOOSE A Morgan Hill CHIROPRACTOR
The following pointers can be useful in helping you find the best chiropractor for you in Morgan Hill. Often times when people are looking for chiropractor in Morgan Hill, they simply go straight to Google and choose the first result they see.
However, a chiropractor who is coming up first in a Google search should not automatically become your first choice for care. Consider the following steps to find the best chiropractor for you.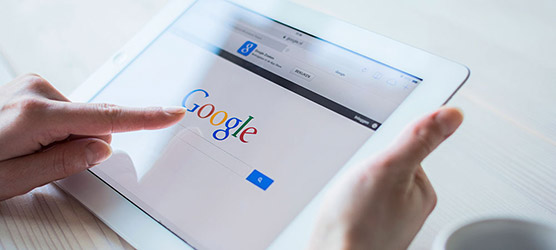 Time Needed: 5 minutes
Total Cost: USD 0.00
THE 4 SIMPLE STEPS TO CHOOSING A Morgan Hill CHIROPRACTOR
Step 1: Start a Google Search
First, enter any of the options below in the search bar:
Chiropractor Morgan Hill
Chiropractor 95037
Chiropractor near me
Best chiropractor in Morgan Hill

Step 2: Check Out Their Website
The top Morgan Hill chiropractors put just as much thought into their site as they do in their overall practice. In looking over their website, you should get a sense if they might be the best chiropractor for you.

Step 3: Read Their Reviews
Find the Google Business Page of a chiropractic office you are considering for care. It's one thing for a doctor to claim they can help, it's another to see patients leave their happy reviews providing proof.

Step 4: Call The Office
After getting a general overview of what the clinic offers, call the the office to see if they match the messaging that their site and Google My Business have portrayed. After a brief talk with the office, you will find out if they are the the right fit for your health goals.

Office Hours
Monday
8:00am - 12:30pm
3:00pm - 7:00pm
---
Tuesday
8:00am - 12:30pm
3:00pm - 7:00pm
---
Wednesday
8:00am - 12:30pm
3:00pm - 7:00pm
---
Thursday
8:00am - 12:30pm
3:00pm - 7:00pm
---
Friday
By Appointment Only
---
Saturday
By Appointment Only
Discover Chiropractic:
Ronald Bellistri, DC
17500 Depot Street Suite 140
Morgan Hill, CA 95037
(408) 778-7372