Chiropractic Testimonials
"I don't usually leave reviews BUT Dr. Bellistri is absolutely AMAZING! Excellent location? Check! Knowledgable, courteous staff? Check! Clean state-of-the-art facility? Check! Whole mind and body approach? Check! Relaxed, friendly atmosphere? Check! Treatment that works? Check! Seriously, I could go on all day. If you're looking for the best of the best, look no further; you've found it!"
- Morgan M.
---
"Dr. B is the absolute best, a wonderful human being and a phenomenal doctor. I had a lot of questions and he took the time to address all of my concerns, went over what I should expect, and gave me progress reports, essentially he kept me in the loop on everything. Any issues I had, from scheduling to payment to continuing treatment as I moved, he was there every step of the way to work with me so I can receive the BEST care. I got more care than I ever could hope to expect from a wellness establishment. 10/10 I would recommend it to anyone and everyone. Come here. They CARE about you."
- Kathleen N.
---
What condition brought you to Discover Chiropractic: Ronald Bellistri, DC?
Tension headaches due to stress. Lower back pain.
What steps had you taken to get help?
Exercises to relieve stress. Took Advil, Tylenol, etc. for headaches... usually didn't make them go away.
How were you referred to Discover Chiropractic: Ronald Bellistri, DC?
I was referred by Susan Lindsay, who is a patient @ Discover Chiropractic: Ronald Bellistri, DC.
In your words, what did your Chiropractor do?
Examined me, took x-rays & assessed my situation. Now I get adjusted 2 times a week (used to be 4) which makes me feel much healthier.
What are your hobbies?
I enjoy playing sports such as volleyball & basketball. I also run and go to kickboxing classes.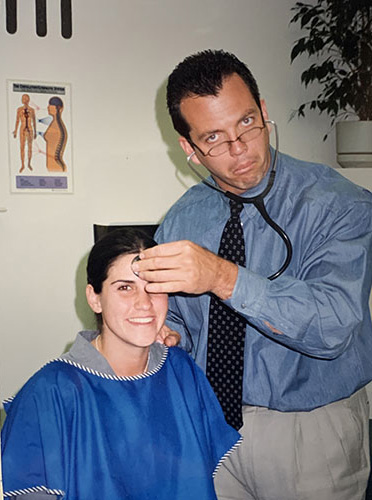 How has your health improved under Chiropractic care?
I used to have severe headaches on a daily basis. Now, I rarely get headaches & when I do they aren't as painful.
Word of Encouragement to others considering Chiropractic care:
I am amazed at how much better I feel when I get adjusted. It is wonderful to go through my days without headaches, especially since I am around children all day long! The doctors & Discover Chiropractic: Ronald Bellistri, DC are very friendly, flexible, and knowledgeable. They want what is best for their patients.
- Amy H.
---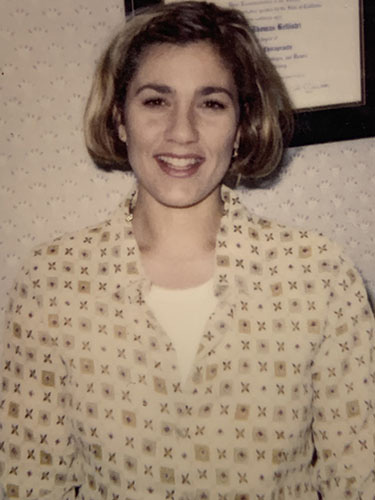 Occupation:
Hobbies:
Exercising, Reading, Cooking
What condition brought you to Dr. Bellistri?
Neck injury due to an automobile accident
How many Doctors have you seen before and what types of drugs were you taking?
I saw four Doctors and took various types of drugs.
Who told you about us?
What was the extent to which your normal life was interrupted due to this health problem?
I have taught exercise classes for 13 years and had to stop due to the pain it was causing me. Since seeing Doctor Bellistri I can do some activities without any / much pain.
How has Chiropractic helped you?
Chiropractic has helped me make a commitment to treating my neck injury without drugs and any type of surgery.
What advice would you offer others considering chiropractic?
My advice is to make a commitment and to be consistent with your appointments.
Anything else that you would like to say?
Dr. Bellistri's dedication and quality of care are superb.
- Susan L.
---
What was your condition?
What steps had you taken previously to get help?
How were you referred to Chiropractic?
In your words, what did the Chiropractor do?
Readjusted lower spine, suggested therapy & stretches. Referred me to a massage therapist, and aggressively treated my back.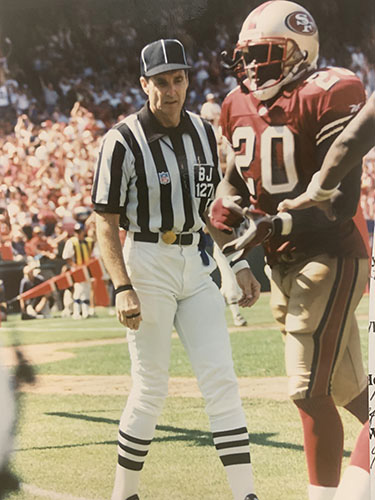 What are your hobbies?
NFL officiating, working out, reading.
How have you improved?
Been pain-free for an entire NFL season. Positive is improved. The body is more flexible.
Words of encouragement to others:
Stay with the treatment program and home exercises. Don't wait for paint o go to your chiropractor! Everything starts with the spine, be good to it.
- Bill L.
---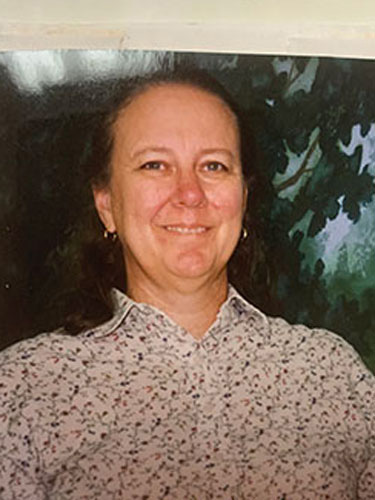 What condition brought you to Discover Chiropractic: Ronald Bellistri, DC?
Pain and tension in my upper back and stiff neck.
What steps had you taken previously to get help?
I went to another chiropractor until he moved away.
How were you referred to Discover Chiropractic: Ronald Bellistri, DC?
In your words, what did your Chiropractor do?
He first relieved the tension through adjustments that began to teach me about my back and what nerves do and how to keep them healthy.
What are your hobbies?
How was your health improved under chiropractic care?
My health has been better with fewer headaches and less fatigue overall. My power is turned on!
Words of Encouragement to others considering chiropractic care:
Don't expect a quick fix, it took a while for you to get to where you hurt too much, and it will take a while for your body to get back in shape and your nervous system to heal.
- Linda K.
---
"Dr. B helped me understand what Chiropractors do. I used to have to take my inhaler 4-6 times per day for my asthma. Since I have been getting adjustments I only need my inhaler when I am around cats. I am feeling much better."
- Angelique H., 9 years old
---
"I was in an auto accident and came to see Dr. Bellistri. I was unable to read or do my crossword puzzles for any length of time due to Whiplash. I am now able to read and do my puzzles. Try it, even if you are skeptical. It can't hurt. Let your body heal itself. . .without drugs! Hey, you only have one spine. Take care of it!!"
- Natalie S.
---
"I play baseball, basketball, and video games and I enjoy riding my bike. Joint pain brought me to Dr. Bellistri. I was unable to sleep and unable to stretch. Chiropractic care has minimized my joint pain and relaxed my muscles."
- Zach C., 11 years old
---
"I was experiencing migraines, achy joints, stomach problems, chronic headaches; I felt tired and achy a lot. I missed work and was not able to do very much within one day. Now I have more energy because I feel better. I have a lot less headaches. My overall health has improved. Since I have Lupus, I am often tired and have achy joints. Since I have been seeing Dr. B I am less tired and experience less achy joints. For others considering chiropractic, I say, 'Just do it and see Dr. B.' The office looks great."
- Kim C., Zach's Mom
---
"I would get headaches and I would have continuous knots build up between my shoulders and the middle of my back. I used to take many medications because I was in constant pain. It was really hard to work on and under a car when you can't bend over. Since I have been coming here I no longer have any back pain nor do I get headaches. It truly has made my life easier. If you have a chance to get checked, go for it. I had a lot of doubts before I came, but now I am completely convinced by my results."
- John F.
---
"When Dr. Bellistri`s office invited me to come by and get acquainted, I had no problems of which I was aware. Sure enough, x-rays showed early stages of troubles with my spinal column. Six months later (now) subsequent x-rays indicate his corrective actions are working. At 77 years old, I`m interested in all the `preventive maintenance` I can come by! Besides being a great guy, Dr. Bellistri appears to know what he is doing."
- Ben G.
---
"I had constant pain in my lower back [and] I started to get used to the pain. I saw just one other doctor and I never took any drugs for my pain. [Chiropractic] has helped me a lot. I now know that I don`t have to go on every day dealing with back pain. I am able to enjoy the sports and activities I love to do. It has worked wonders on me."
- Rachel G.
---
"Since I began getting adjustments by Dr. Bellistri I have no more lower back pain from bad posture. I am continuing to improve. My adjustments are very helpful. I love coming to the office; it's very nice, and inviting, and the colors are cool! Dr. Bellisti answers all my questions. He explains the importance of Chiropractic and nutrition."
- Harriet E.
---
"Chiropractic care has allowed me to pursue activities that had been prohibited because of multiple spinal injuries and degeneration. [I am] now able to participate in many sporting and social activities not previously capable of performing - family outings like bowling, kayaking, and riding wave-runners. The treatment is a very modern approach to realign and balance my spine and stop degeneration. Dr. Bellistri includes advice for nutrition and exercise to aid [spinal correction].
- Steph B.
Monday
8:00am - 12:30pm
3:00pm - 7:00pm
---
Tuesday
8:00am - 12:30pm
3:00pm - 7:00pm
---
Wednesday
8:00am - 12:30pm
3:00pm - 7:00pm
---
Thursday
8:00am - 12:30pm
3:00pm - 7:00pm
---
Friday
By Appointment Only
---
Saturday
By Appointment Only
---
Sunday
Closed